Ready to 'plug and print'
Inventor2S, delivers a positive and productive printing experience, just unbox, and start your 3D printing.
Interactive touch screen
The 3.5-inch HD touchscreen interface provides a full colour experience and easy navigation, making every action visible in real time.
Intelligent door
The intelligent door sensor pauses operation if the door is opened during print time, automatically resuming once closed.
Wi-Fi enabled
Print via USB cable, thumb drive, or Wi-Fi for cloud-based programs. The Inventor 2S is compatible with Windows 10, 8, 7, Vista, and XP, as well as macOS and Linux systems.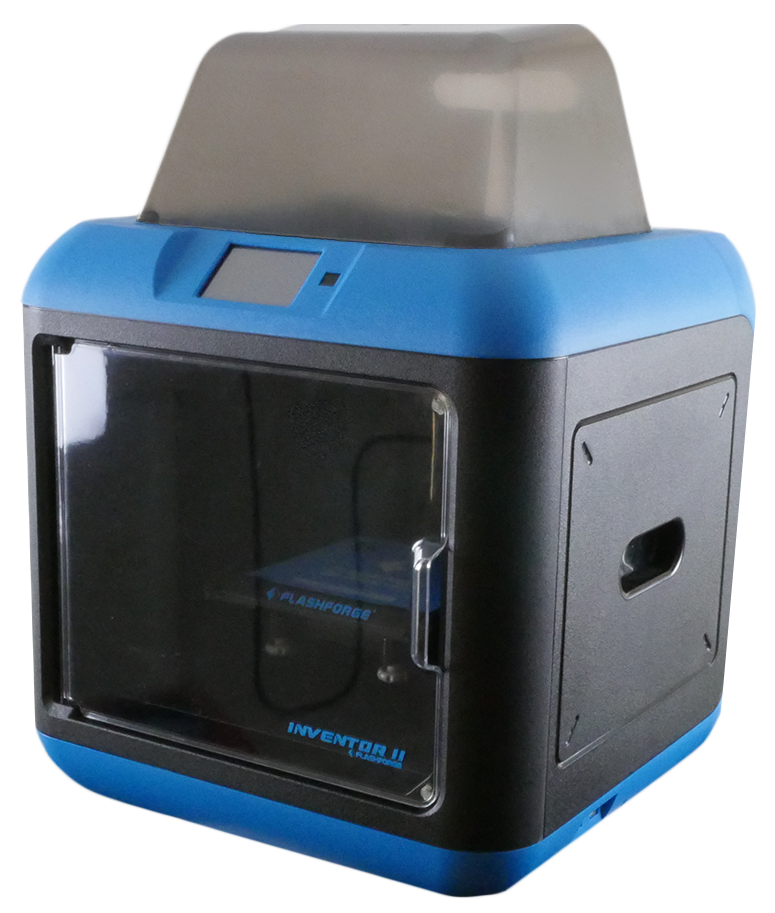 Overview
Designed for the first-time user, Inventor 2S is a user-friendly printer packed with multiple safety features, that make it safe to use indoors and in classrooms. The fully enclosed build chamber, protected hot nozzle, intelligent sensor on the door which automatically stops the print process and protected printer head ensures a safe working environment. Inventor 2S is compatible with PLA filament, a non-toxic biodegradable material that is easy to use and safe for the young printer.
The simple attractive cube shape has a clear front screen that allows the user to see the printing process in real-time without exposing the enclosed working components.  These safety features make the Inventor 2S one of the best choices for the classroom and for children without compromising on quality or performance.
For the novice user the 3.5-inch touchscreen is easy to read and navigate, much like a smartphone. Users can quickly grasp the terminology and technology making the transition from smartphone to 3D printer an easy and seamless process.
Inventor 2S is a plug and play printer, self-contained and with everything you need to go from box to bench.
One of the quieter printers on the market, with a noise level is as low as 50 dB, the Inventor 2S is ideal for the classroom providing a safe and reliable printing experience that engages student at every stage.
Specification
Wireless connection for stable and quick file transmission
Slide-in build plate for easier model removal
Sleek design with enclosed cables
Supports green and non-toxic PLA filament printing
Smart supports for complex models
Cut and spit feature for large model builds