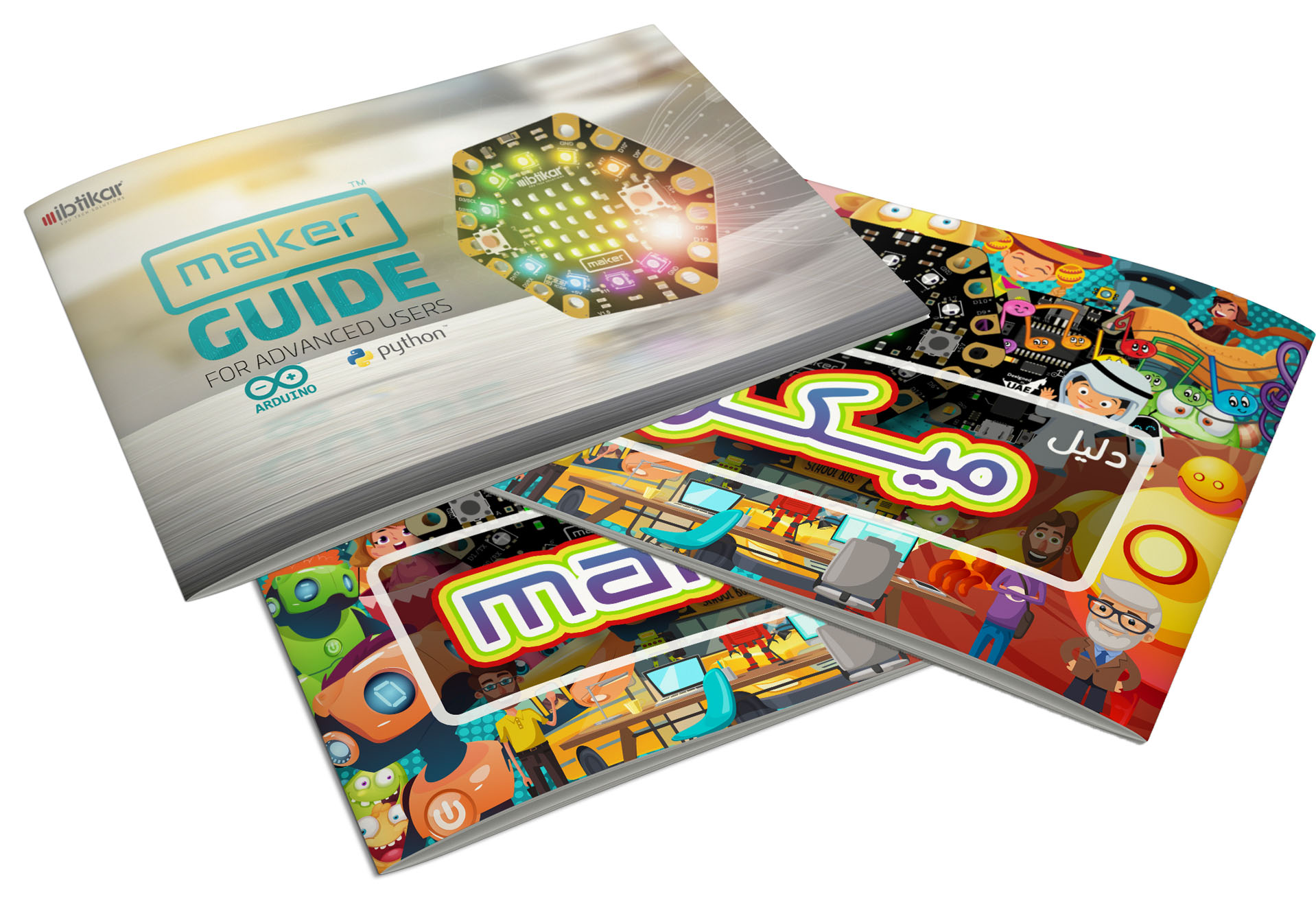 Getting started is easy. The Maker Guides come in two versions; a learner friendly visual guide and an advanced text-based format, both of which take the learner on a step by step journey through an extensive range of activities and challenges based on real-life applications.
Beginner Guide
The Beginner Maker Guide is a colourful and simply illustrated manual that leads the learner along a Maker path of discovery, through a visual step by step process. Presented in a learner friendly format, the Maker Guide encourages engagement and learning from the first page. Start your Maker fun by looking at the pictures and step by step directions in the Maker Guide (available in both Arabic and English). Inside there is a wide range of activity suggestions for you to try, from easy challenges to more creative and advanced ideas.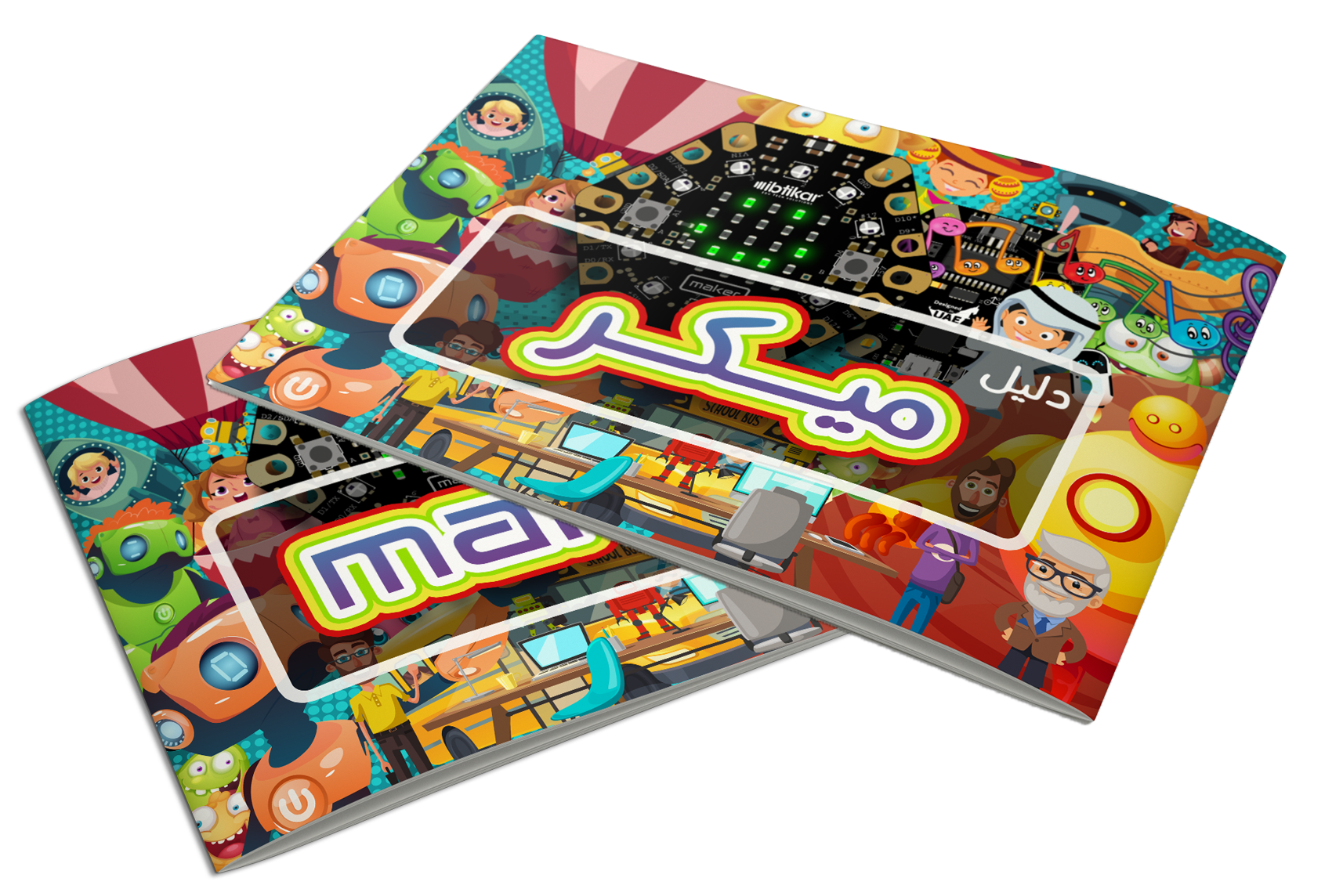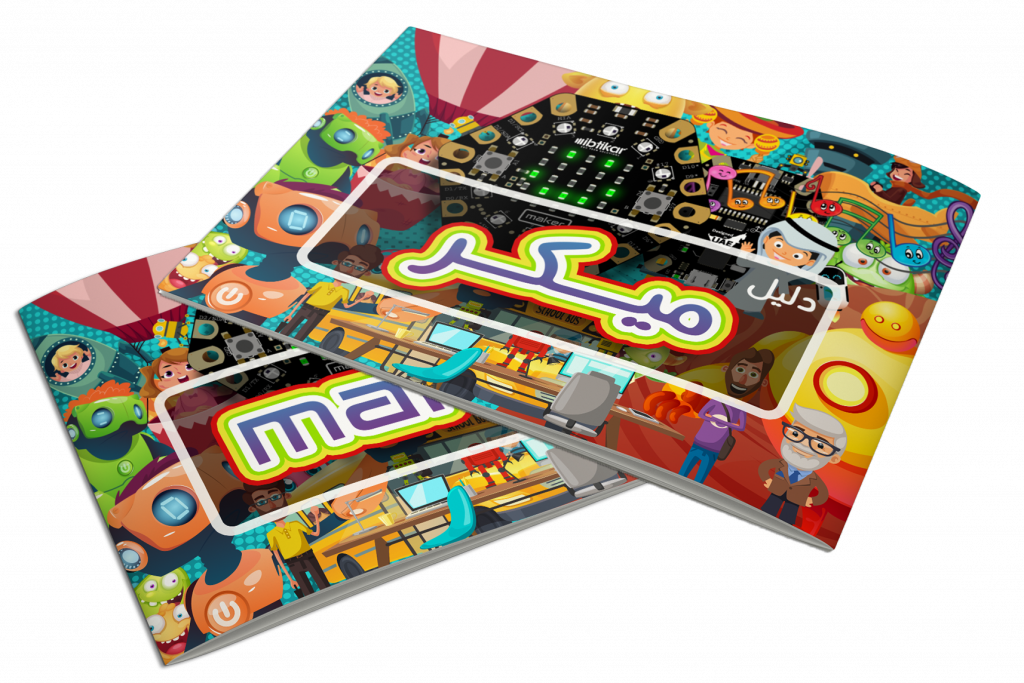 Advanced Guide
The Advanced Maker Guide is a clearly illustrated manual that takes the learner on an expanded path of discovery, incorporating text-based programming and the new Servo/Expansion shield that opens the door to an extensive variety of real-life applications. The guide explains in step by step format, a challenging collection of activities, that replicate real-life scenarios, taking the learner into new realms of discovery. Using a range of sensors and the dynamic Servo/Expansion shield, you can create and innovate beyond your everyday experiences using Arduino or Python.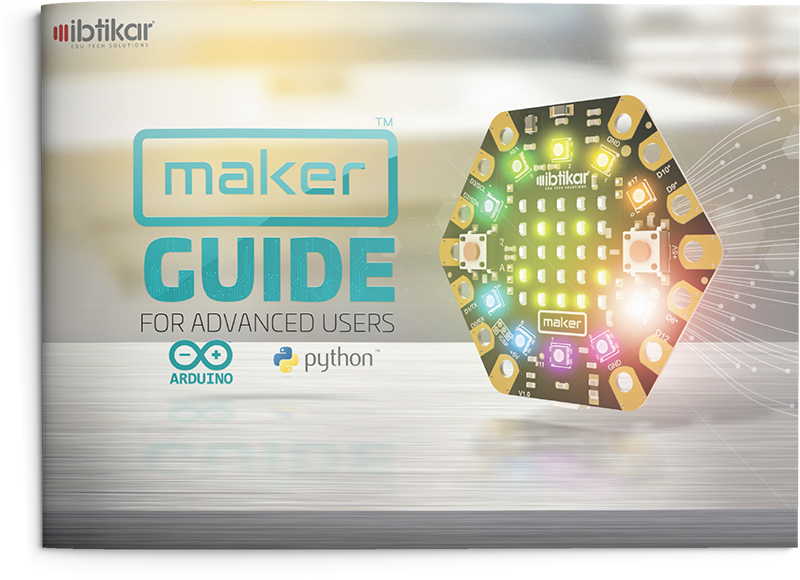 Download