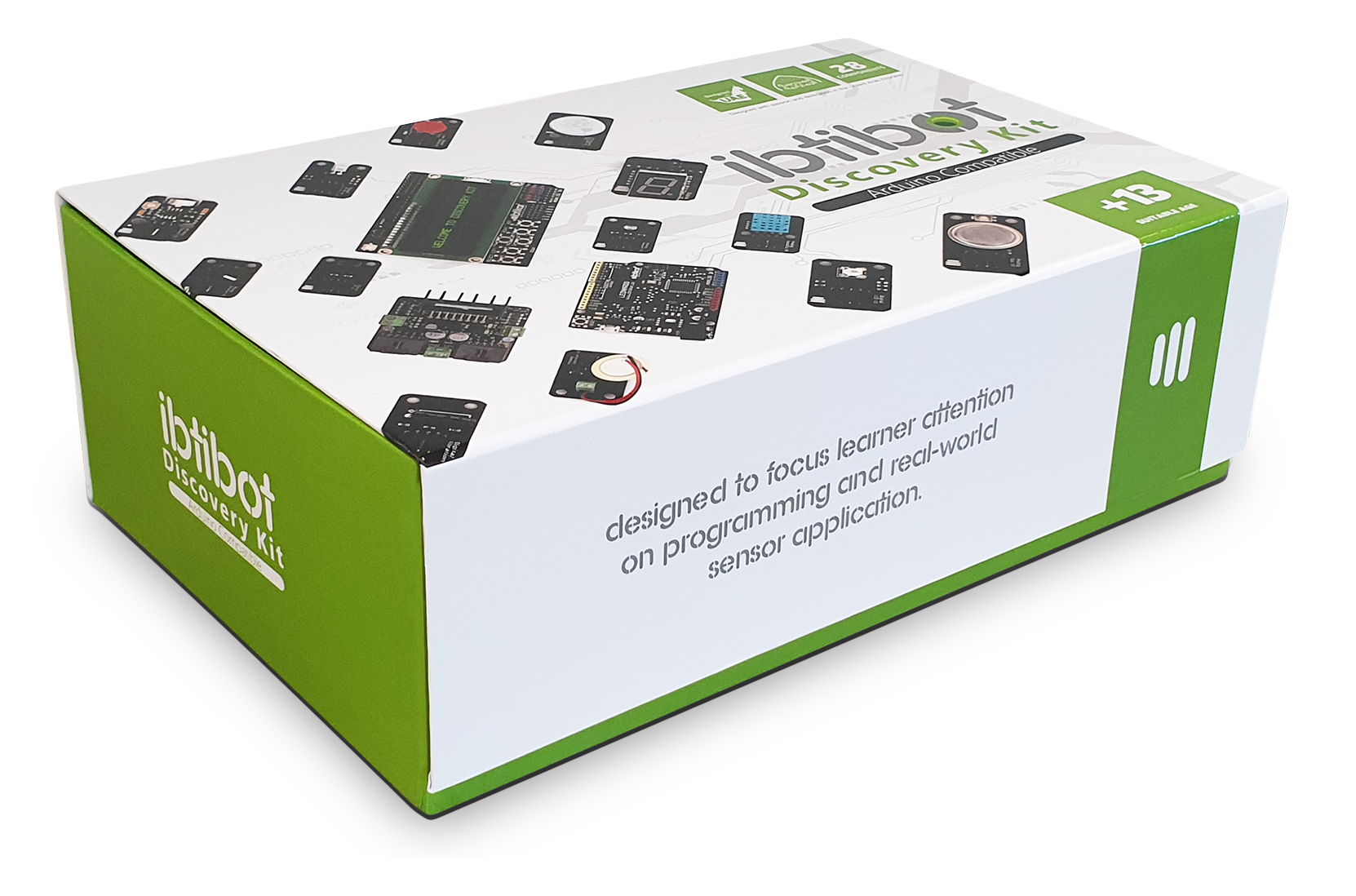 Ready to 'plug and play'
Lockable connectors with colour coded cables and icon identified modules for easy use.
Brokkly/Arduino Compatible
Allows the learner to apply visual and text based programming with education friendly modules.
How to Use Guide
Comes with a 'Getting Started Guide' that includes clear step by step instructions and basic theory.
Module Based Activities
Problem solving activities for real world scenarios.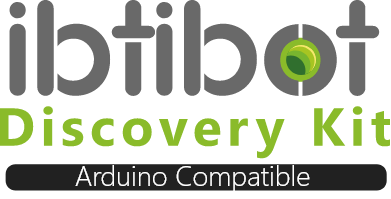 Sparking Creativity with Electronics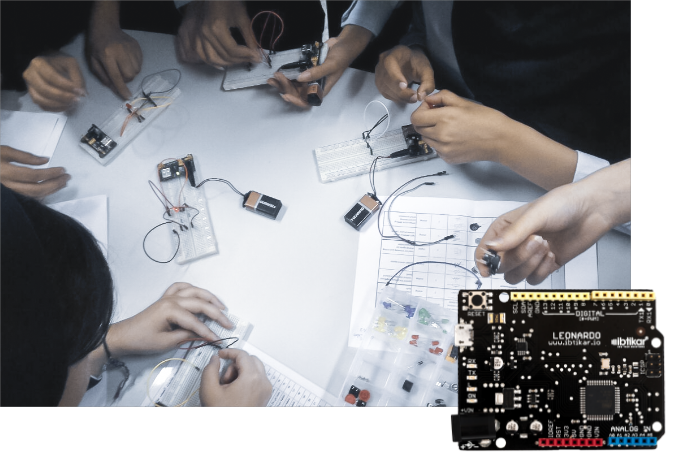 Ibtikar's Discovery is the latest 'plug and play' Arduino kit that contains more advanced features, hardware interactions and a selection of Arduino compatible, input and output modules. This kit is designed to engage and broaden user knowledge about embedded computing and electronics through programming and real-world sensor operations.
The upgraded Discovery includes a wider range of sensors and components providing the opportunity for the user to learn more and perform more complex tasks, through hands on activities outlined in the new, 'Getting Started Guide'.
The combination of the components and documentation makes this the perfect kit for the advanced user moving forward into the world of sensing and interactive electronics with the Arduino.
This kit is aimed at intermediate learners as well as professional users looking to work with high quality sensors and actuators for exploration, solution design and innovation. Programming and real-world sensor operations are supported through standard Arduino and visual programming.