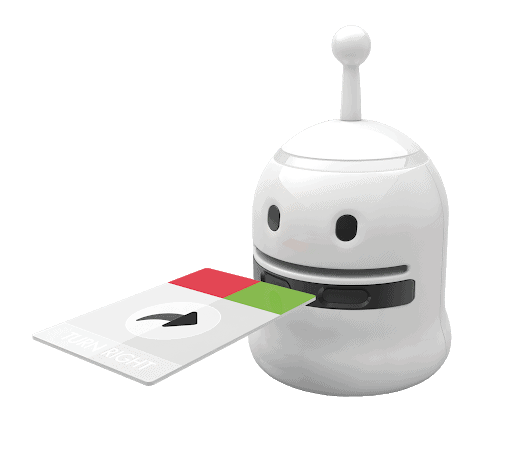 TRUETRUE
Comprehensive coding solution from basic principles to application.
Easy to Use
The ideal robot to lead early learners into the digital world of coding by using colour cards to develop computational thinking.
Activity Based
Early learners can have fun learning to code through activities and games. Parents and teachers can access support material from the TRUETRUE website and You Tube.
Support Material
TRUETRUE App for mobile is available through Play Store and App Store.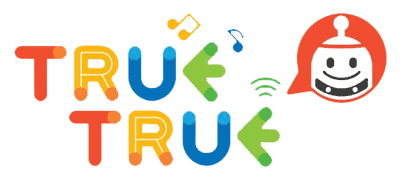 The Best Coding Solution for Young Learners
TRUETRUE is an educational robot that helps the young learner have fun while learning coding, an essential component of technology today from computer science to creative robot programming. With the world rapidly racing towards the 5th Industrial Revolution, which will be reliant on advanced technology and human intelligence TRUETRUE helps the learner to develop their computational thinking, problem solving and creative skills ready to participate in future challenges.
Suitable for 6+, the program has 5 developmental stages that lead the learner through basic coding from unplugged activities without a PC to programming activities with smart devices through to more complex problem-solving situations that require enhanced problem-solving skills.
Through a wide range of activities learners can make TRUETRUE move by coding with color cards, by following their movements, by following a drawn line and by reading colors on paper or a table.
With this easy-to-use little robot, the young learner can have fun exploring the world of coding and robots through the set activities as well as creating their own scenarios. The additional materials are colourful and easy to read through visual cues integrating Math and Science alongside the fun activities. Learners can access the extensive additional activities available on the TRUETRUE website.
Learning and Development Stages
1.Unplugged
Beginning at the basic level the program introduces new learners to coding without any barriers taking them through the basic principles of coding such as sequence, loop, and condition before entering the programming step. At this stage, children can play and learn coding with TRUETRUE without requiring access to a computer.
2.Color Coding Robot Activity
Learners can easily understand the basic principles of coding using colour cards. TRUETRUE can be made to move in any direction by using the code colour cards.
3.Smart Device Programming
The beginner learns coding in various environments such as mobile and tablet before the EPL stage with a PC.
4.Block Coding
At this stage, the learner assembles colour instruction blocks (codes)to make TRUETRUE move. Learners work through intermediate coding activities for SCRATCH and the block coding program with a PC. The learner operates the robot by combining blocks comprised of various commands.
5.Maker Activity
Learners participate in advanced creative activities using extension sensors and boards, based on the coding knowledge and experience they acquired in stages 1- 4.
Specification
TRUETRUE robot x 1
Bluetooth Dongle x 1
USB Cable x 1
Colour Coding cards x 38
Available separately from the TRUETRUE Kit are the TRUETRUE Mats that let the learner take TRUETRUE on challenging adventures in different locations where they have to use their programming skills to make TRUERUE move.
Animal Homes
EXPO 2020 Theme – Salma and the Ghaf Tree
Cleaning the Ocean
Our Solar System
Note: The TrueTrue App for mobile is available through Play Store and App Store.