The Three Flavours of Maker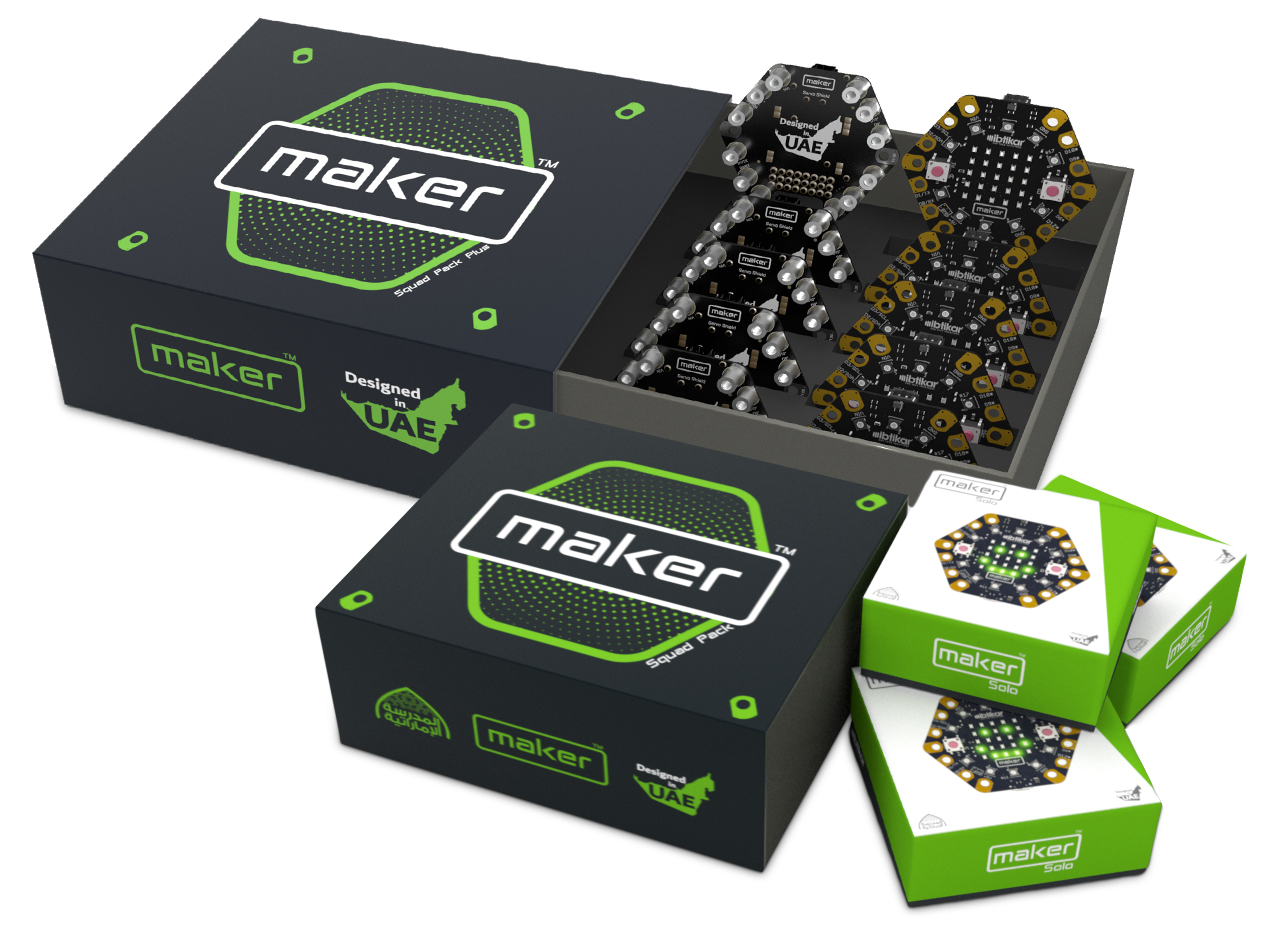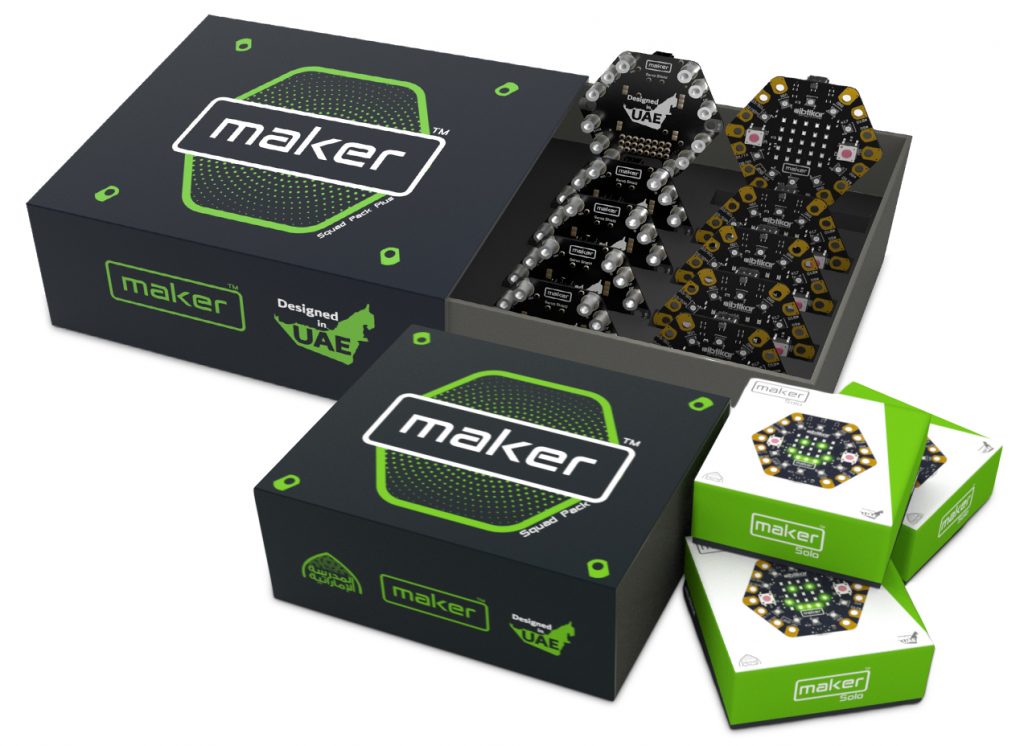 The Maker is designed to be user and classroom friendly and is the perfect solution to accommodate the learner at beginner or advanced level. Teacher resources include an extensive range of hands on, real life projects and learning experiences across all ages and learning styles, and are designed with the confidence that learners will be excited and engaged at the first challenge.
Specifically designed for easy use and hands on activities, with no soldering or modification required, the Maker is the ideal choice for teachers wanting to engage and excite students on a path of electronics discovery. Having 12 innovative features, more than any other product in this class; means that Maker can be used in a wide range of STEAM based activities, challenges and projects at individual, group or class level with or without an internet connection.
Designed for the classroom, the super, economical Maker kits come in three flavours. The Squad Plus Pack is the perfect choice for the classroom; containing five Maker kits with five Servo/Expansion Shields, it is ready to use immediately, just unpack and plug in. The Squad Pack contains five Maker kits while the Solo Pack is a single Maker kit, ideal for individual purchase or to top up class sets. Ready to use straight from the box, the kits contain:
Maker – Solo Pack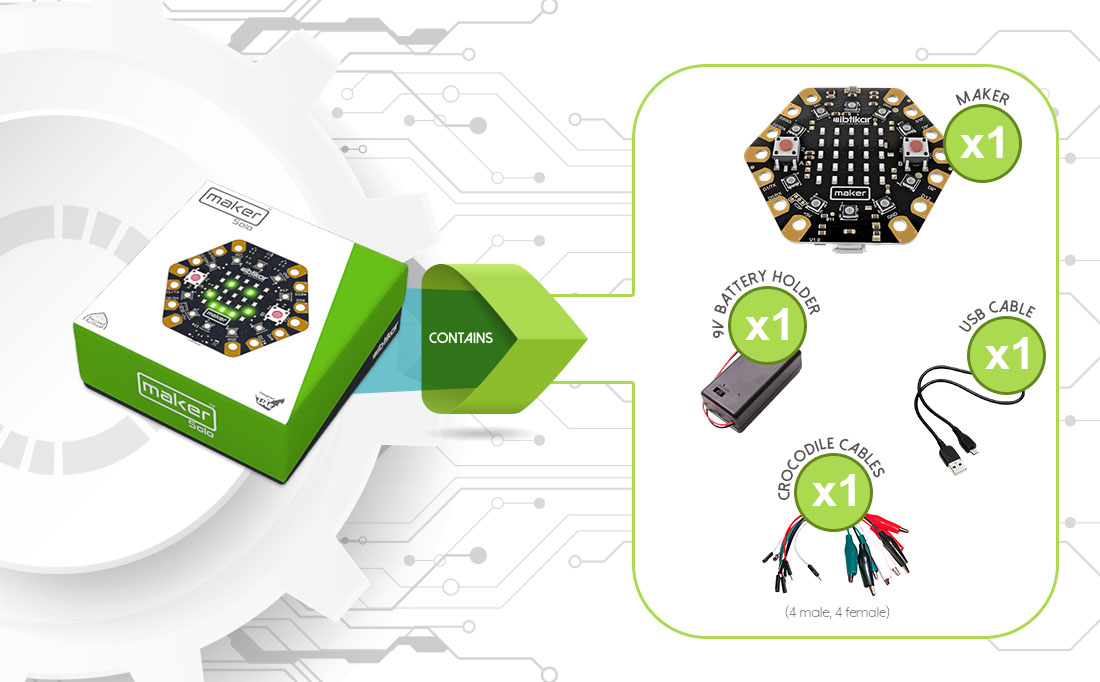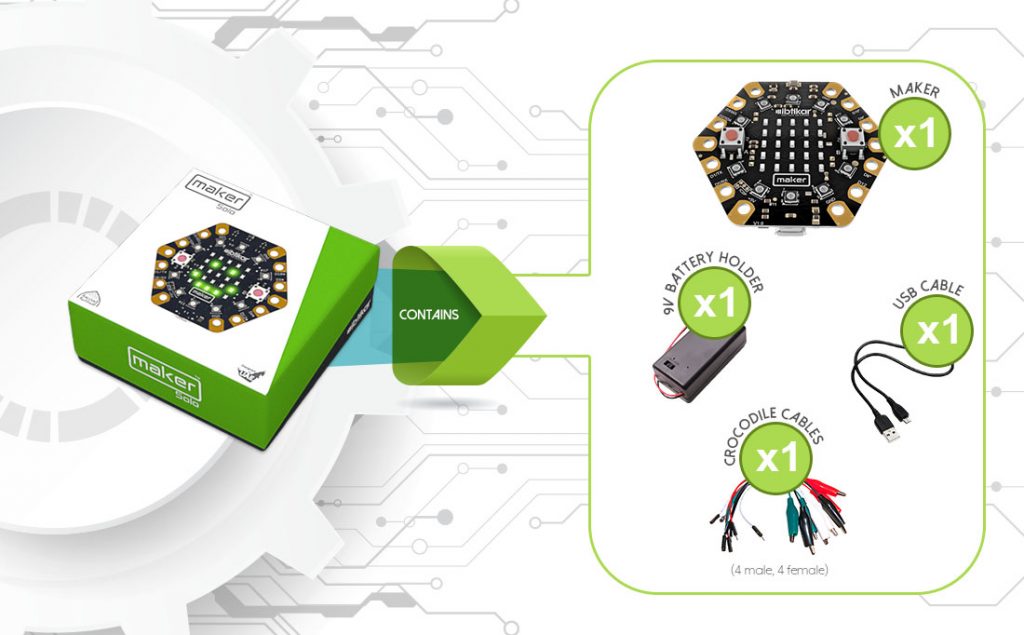 Maker – Squad Pack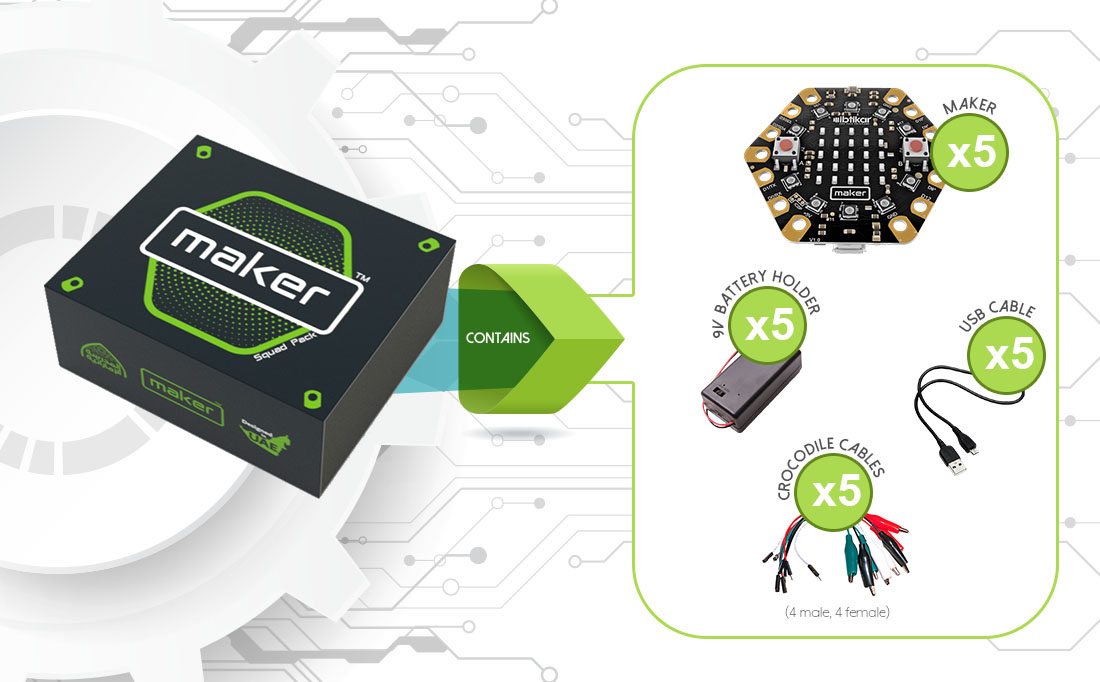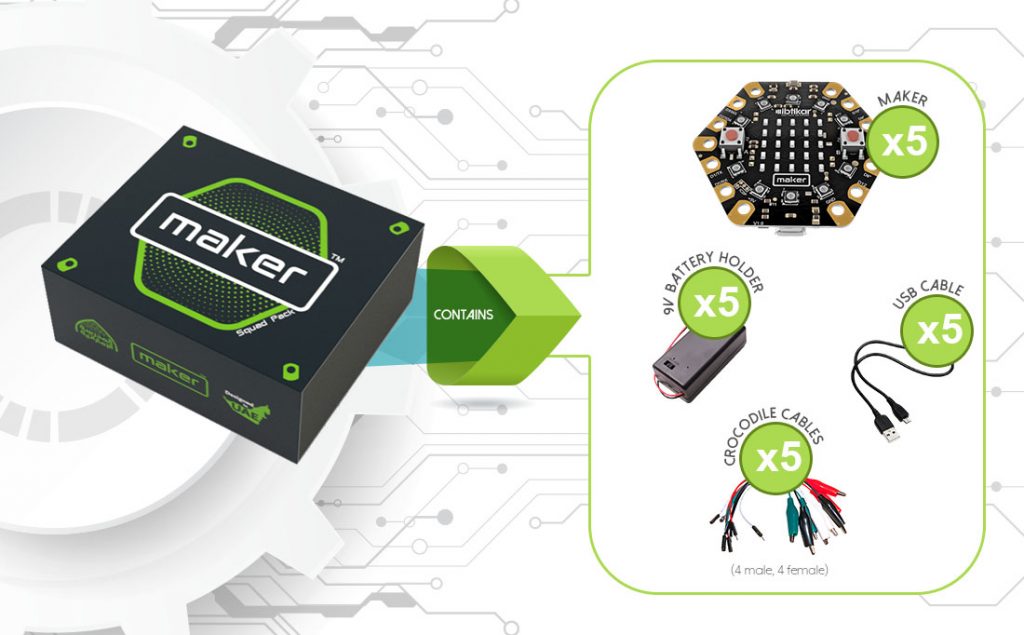 Maker – Squad Plus Pack