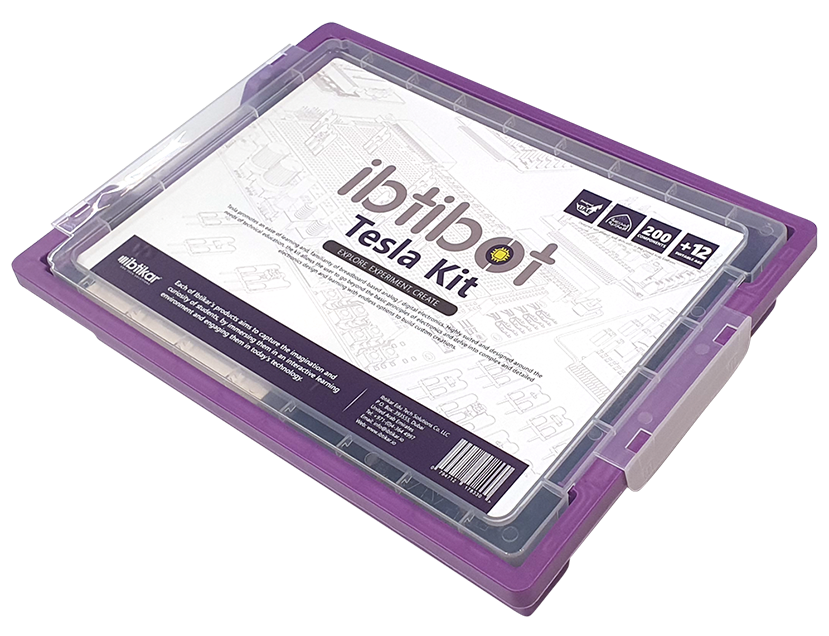 Prototyping Platform
Totally user friendly with an extensive array of common input/output components and added features arranged along the edge of the platform.
Micro-PCBs
An extensive range of resistors, capacitors, LEDs, diodes, and transistors colour coded on simplified micro-PCBs for flexibility, and reusability.
Extension Capacity
Edge connectors that provide the capacity to custom build printed circuit boards (PCBs) with advanced functionality that can be easily interfaced with the platform.
How to Use Guide
Coming soon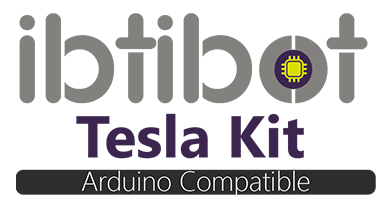 Designed for Ultimate Flexibility in Digital and Analog Electronics Design and Experimentation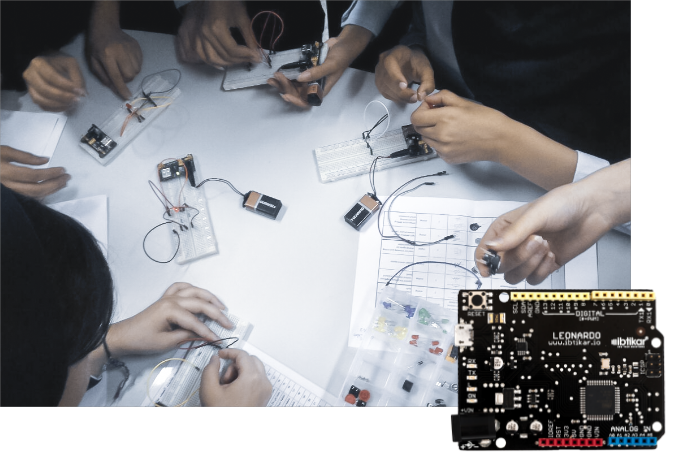 The Tesla Kit is named after Nikola Tesla, an inventor, electrical engineer, mechanical engineer, physicist, and futurist who was responsible for numerous inventions including the AC electric power system still in use today.
The Tesla Kit has evolved from extensive work developed across multiple electronic kits and outclasses its predecessors with increased capability, flexibility, and reusability. With the inclusion of a wider range of components, large breadboard with built in power management, I/O and, an extensive guide to get the user started with electronics design, the Tesla delivers the capability for the user to learn electronics faster, confident in the knowledge that most of the components they are likely to need are 'in the box'.
Key to the Tesla design is an allowance for a high degree of reusability and ease of circuit design and build. With a focus on components that are pluggable, reusable, and easy to manage, Tesla promotes an ease of learning and, familiarity of breadboard-based analog/digital electronics as compared to many of the kits currently available. Highly suited and designed around the needs of technical education, the kit allows the user to go beyond the basic principles of electronics and delve into complex and detailed electronics design and learning with endless options to build custom creations.
Tesla is packaged with an extensive range of resistors, capacitors, LEDs, diodes, and transistors colour coded on simplified micro-PCBs. Outstanding additions include a master base board that contains a large breadboard and a built-in power supply as well as several supporting edge connector boards that allow the user to work with extended components such as relays, transformers, digital logic gates. The platform supports optional boards that can interface with the Ibtikar Maker, Raspberry Pi Zero, Ibtikar MicroIb and Arduino Nano microcontrollers.
Developed along the lines of industry leading breadboard-based systems, Tesla is technically high on the world scale, but it is also a kit that is fun and approachable for all users.