Guider 2S
The Perfect Solution for the Professional Printer
An industrial grade 3D printer that produces sharp and precise prints using a wide range of materials. Well suited for the extreme hobbyist or professional, Guider 2S produces quality prints that are professional enough for engineering and prototyping.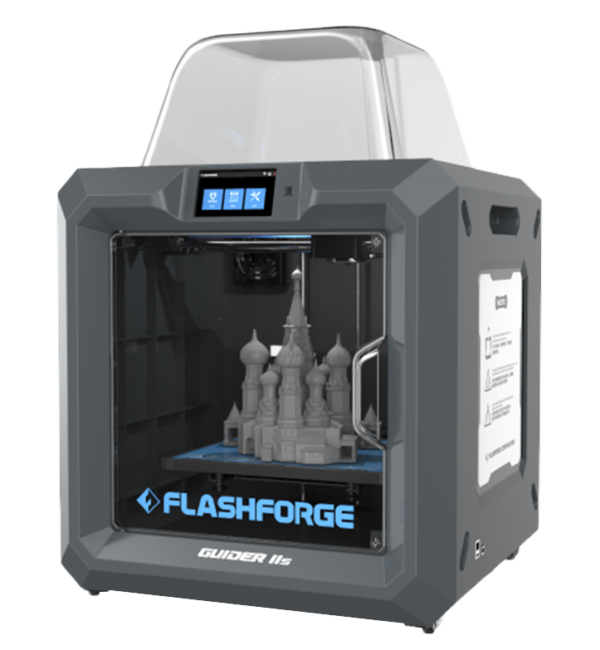 Industrial size
A massive build volume with the top level of FFF technology designed to provide maximum stability for printing your designs.
User friendly touch screen
The 5-inch touchscreen interface with clear icons and instructions make every action visible.
Built-in camera
Built-in HD camera for remote monitoring shows printing in real time.
Nozzle kit
Hardened and brass nozzles resistant to abrasion, heat and corrosion, suitable for 3D printing at high temperatures.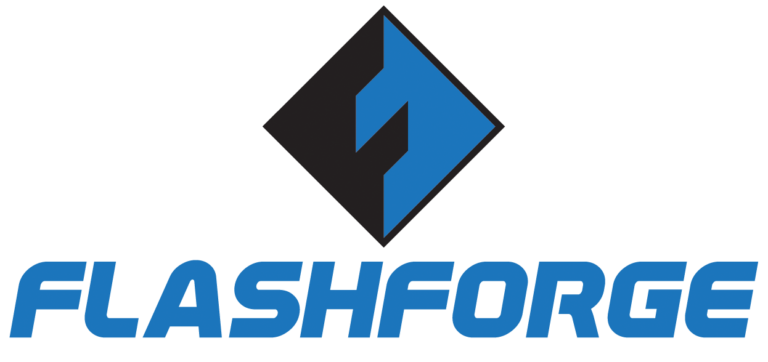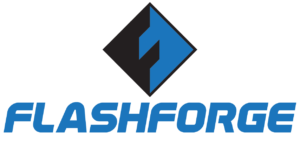 High Temperature Extruder for High Quality Prints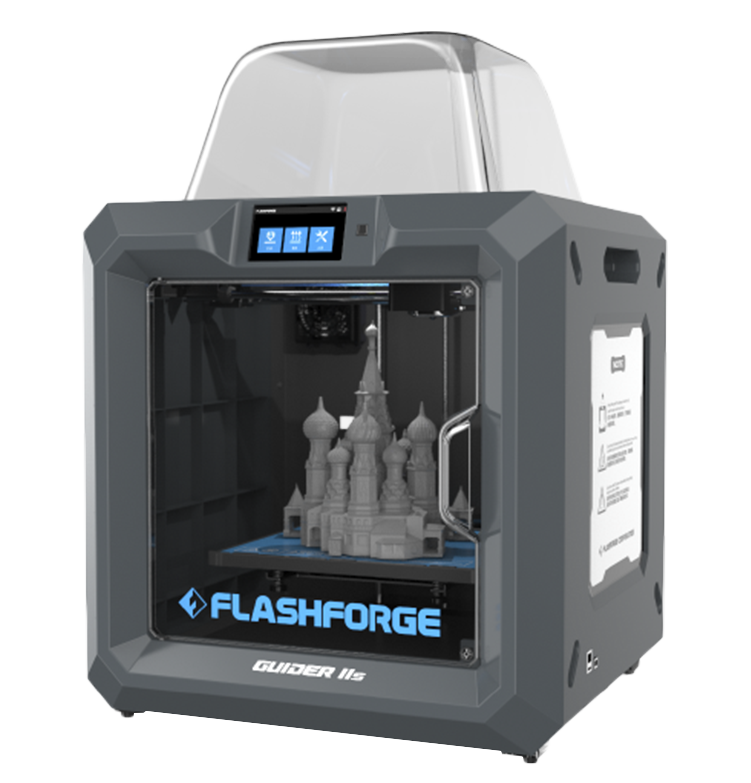 Overview
Durable and industrially designed with a sturdy, all metal frame the Guider 2S provides maximum stability; and a closed print chamber that ensures a quality print while the transparent top cover and front doors give a clear view of the printing process.
With optional print platforms, glass or flexible depending on the choice of the recommended filaments and a high temperature extruder for maximum printing of up to 300C, the Guider 2S answers all your printing needs.
With extensive filament compatibility, including PLA, ABS, PLA Colour Change, Pearl, ABS Pro, Elastic, PVA, HIPS, PETG, TPE, TPU 95A, Conductive Filament, Flexible Filament, Metal Filled Filament, Wood Filled Filament, ASA, PA, PC, ASA, PA-CF and PP, the Guider2S is a designer's dream machine.
Additional features that make this a standout printer for the professional, include the massive build volume, a built-in HD camera for remote monitoring, premium hardened nozzles and brass nozzles that come in various sizes as well as an air filtration system that reduces unpleasant odors and hazardous emissions.
The 5-inch full-colour touchscreen and the run-out detection and resume print facility, along with the removable print plate, and intelligent bed leveling, improve the quality of printing and, make the Guider 2S the perfect choice for the industrial workspace.
Specification
Highly precise prints with quiet operation
Video monitoring of printing process with built-in HD camera
Pause / resume print function
Compatible with most operating systems
Enclosed body, removable lid, and heated platform
Sturdy, all metal frame design
Larger build volume (68% larger) than previous model
Intelligent assisted bed levelling