Dualsense Kit
Monitor Human Biology and Environmental Changes
The DualSense Kit is a comprehensive dual kit featuring biometric and environmental sensing capabilities in one package providing the ultimate toolbox for monitoring human biological characteristics and environmental changes.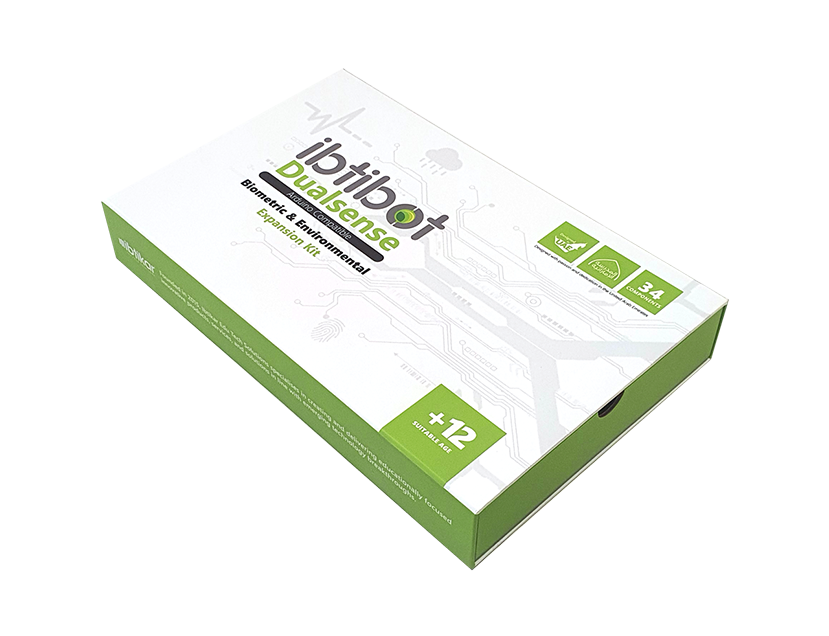 Ready to 'plug and play'
Lockable connectors with colour coded cables and icon identified modules for easy use.
Brokkly/Arduino Compatible
Allows the learner to apply visual and text based programming with education friendly modules.
How to Use Guide
Comes with a 'Getting Started Guide' that includes clear step by step instructions and basic theory.
Module Based Activities
Problem solving activities for real world scenarios.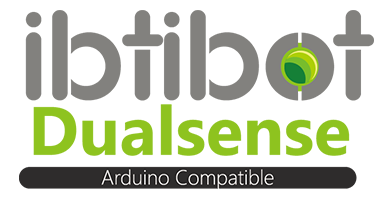 Exploration and Solution Design with High Quality Sensors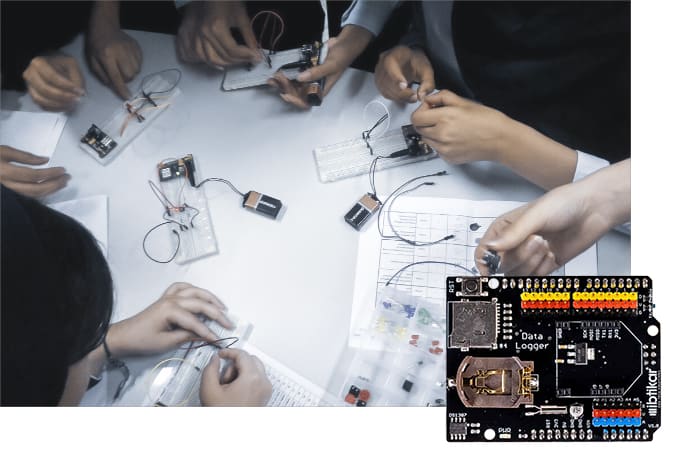 The latest to be launched from the Ibtikar Development Team, the DualSense Kit contains cutting edge features, hardware interactions and Arduino/Discovery Kit compatible sensors designed to engage and broaden user knowledge and actions to have a more positive relationship with the environment through real-world sensor operations. The kit is composed of biometric and environmental sensors which can be used independently or in partnership providing the user with the tools to evaluate their health and that of the environment to have a better understanding of the positive and negative impacts on their lifestyle and the environment.
The biometric sensors provide the essential tools to measure, evaluate and monitor key human vital signs in an easy and accessible manner.
The environmental sensors provide the practical tools to test and evaluate the environment, giving the user the tools and data to determine the status of key environmental markers and their relationship in the environment. Data can be easily displayed on a screen and stored for later reference.
The combination of biometric and environmental sensors makes this the perfect kit for intermediate learners as well as professional users looking to work with high quality sensors and actuators for exploration, solution design and innovation to create a more sustainable planet.
Programming and real-world sensor operations are supported through standard Arduino practice and can be interfaced with Python.